Industrias Guerra, S.A - Hydraulic Cranes
Industrias Guerra is the leading Spanish company that manufactures forestry and marine cranes. Industrias Guerra S.A. is a company in continuous expansion that is committed to innovation and improvement of its offered products, all produced in-house.
They focus their efforts on the design, manufacture and installation of cranes and trailers that satisfy the functional requirements of each sector under the highest quality standards. The result of 65 years of experience in product design and manufacturing are efficient, safe and quality products.
Standard Equipment:
Crane main structure made with S690QL/S890QL

Crane base made of high tensile steel cast

Closed box construction for main post and lifting boom to avoid corrosion inside

All cylinder rods including telescopic cylinders are NIKROM 500 (20MnV6) with corrosion resistance of 1500 hours according to ISO 9227 NSS

Manual control valve standard with 5 functions (one free if no winch installed).

Lifting and knuckle cylinder with swivel bearing to reduce stress in crane structure and cylinders. 

All hydraulic cylinders with steel overcenter valves

All overload systems on the crane are hydraulic actuated. 

Winch overload, empty drum and anti 2 block system hydraulic operated (only with option winch).

Telescopic booms with individual cylinders. 

Bronze pads for lateral adjustment on telescopic booms. 

Stainless steel pipes with stainless steel fittings

Stainless steel fittings on all hoses. 

Rack and pinion slewing system in oil back (4 cylinders)

Slewing ring system with 2 motors
Crane types (M/MR/MC/MRC):
Foldable Knuckle Telescopic (M Series) : From 4 Tm - 75 Tm
Telescopic (MR Series) : From 7 Tm - 50 Tm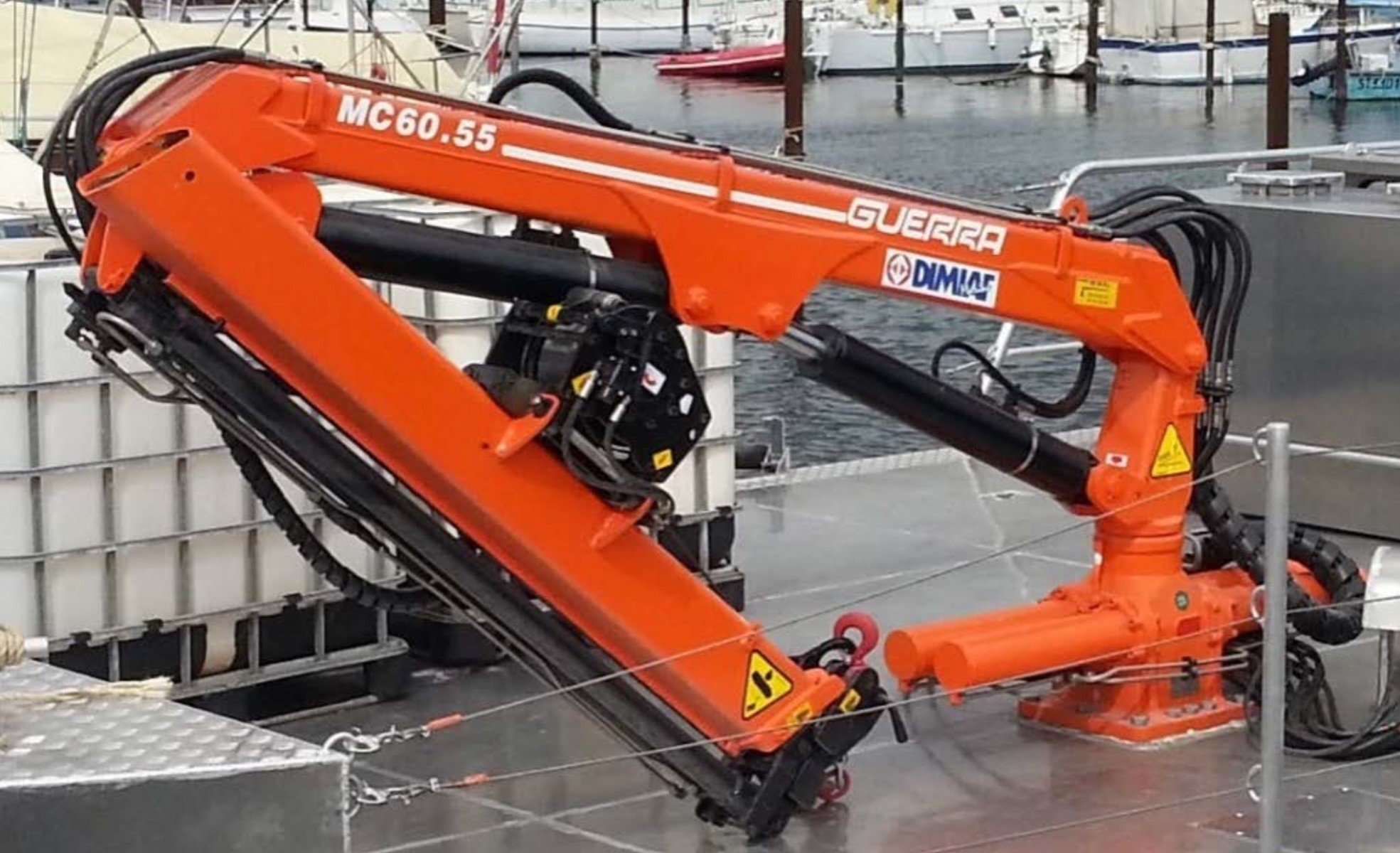 Short POST knuckle telescopic (MC Series) : From 2 Tm - 75 Tm
Short POST telescopic (MRC Series) From : 2 Tm - 8 Tm